Translating brand positioning into a coherent social media strategy is a challenge we have helped many of our clients with. Below are a few of our most successful examples.
Loro Piana, Sunglass Hut, Agua Mágica Mezcal, Al Mouj Muscat
Known as a heritage luxury brand in Italy, Loro Piana's initial challenge was to bring the brand to social media in a fresh way, while maintaining a distinct and elevated feel.
In-depth workshops revealed the brand is rooted in a practicality instilled by founder Sergio Loro Piana and the brand's pursuit of excellence is balanced by a lighthearted sense of humor.
​
Results
Over 4+ years, we have defined the Loro Piana tone of voice, look and feel, content pillars, as well as created several highly successful cross-channel campaigns, resulting in a growth of over 770k followers on instagram alone, the launch of a new ecommerce platform, as well as events and influencer activations in Shanghai, Middle East, St Barth's, Milan and New York City.
Newly launched mezcal brand Agua Mágica came to us to help bring their brand realms of social and digital. Rooted in Magical Realism, the brand's approach was to reveal the mythical side of Oaxaca, inviting viewers to "take a sip of the unknown".
Starting with a brand strategy workshop, we defined the positioning, messaging hierarchy, channel roles, social tone of voice, brand aesthetic, content pillars, website structure, Oaxaca content storytelling, all the way to posters, Instagram stickers and promotional materials.
Today, Agua Mágica is already present in Soho Houses and across 300+ restaurants and retailers in the US, growing at a steady pace in sales, distribution and notoriety.
Custom Instagram AR Filters
For Origins, we created a tailored Instagram filter to raise awareness for the "Green The Planet" initiative, Origins' commitment to help the planet by planting +1.3M trees.
For Amika, we created a custom AR Instagram filter where users can flip randomly through different hair days.
The beauty filter had over 300,000 uses in the first weeks of the campaign.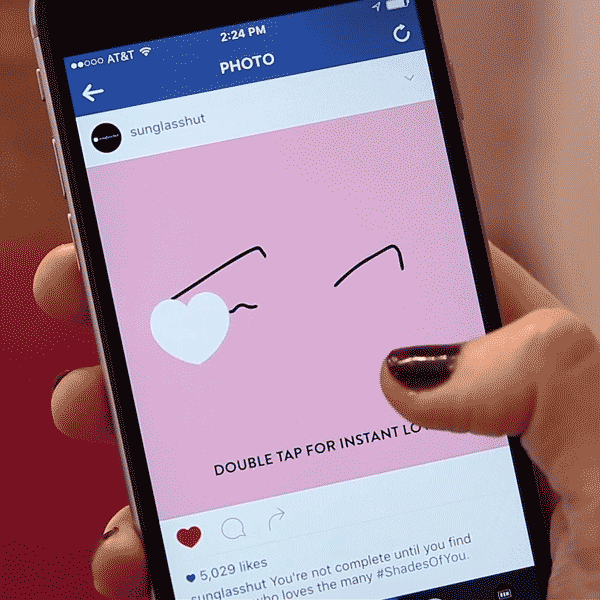 As Our very first client, Sunglass Hut gave us the opportunity to lay the foundation for their entire social media presence, from strategy and positioning to content approach, tone of voice, influencer programs, seasonal campaigns and product launches.
​
Results
Over the course of 4+ years, the brand has seen an +2,5M increase in followers across all channels, a 67% increase in online sales with IG and FB referral for e-commerce, while cementing their perception as a luxury fashion destination.
"RXM was quick and effective in determining how
a brand needs to be presented on social media."
A. Codurri, Global Communications Manager
In 2020, one of the most prestigious real estate developments in Oman approached us to help increase their social media presence, as well as launch several new projects and influencer initiatives.
Al Mouj Muscat has received numerous awards for their sustainability efforts, economical impact on the region and their state-of-the art real estate developments. We saw an opportunity to elevate their social presence to reflect that.
Results
In 2+ years of working together, we have completely revamped their approach to social, campaigns, messaging and influencer approach, resulting in a 150% growth in social media following and a significant boost in regional sales as well as brand awareness.